| | |
| --- | --- |
| Windows FAT Data Restoration Software | |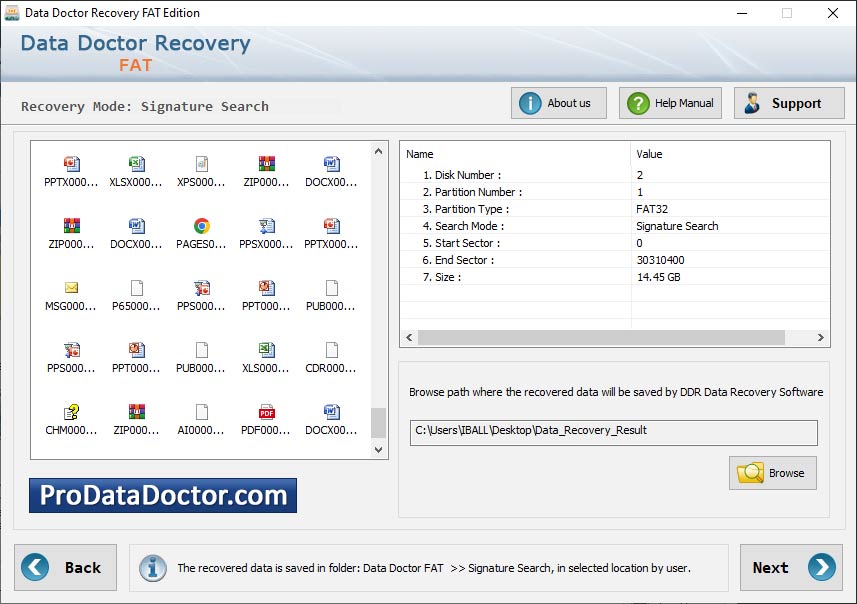 Notebook windows FAT recovery tool safely restores corrupted or unrecognized files folders from hard drive without any data loss. Software is capable to repair complete data from various types of USB drive based on SATA, SCSI, EIDE, ATA, PATA, IDE and SCSI. Windows FAT partition backup program can easily salvage all types of audio, video and office document files and also capable to repair boot records of your disk volume in just few minutes.
Fiche de Windows FAT Data Restoration Software
Version
3.0.1.5
Licence
Shareware
Taille
0.78 Mo
Langue
Anglais
Système d'exploitation
Win98,WinME,WinNT 3.x,WinNT 4.x,Windows2000,WinXP,Windows2003,Windows Vista Starter,Windows Vista Home Basic,Windows Vista Home Premium,Windows Vista
Editeur
Security & Privacy::Password Managers
Catégorie
Utilitaires : Désinstallation
Date de la fiche
13/10/2008
Nombre de téléchargements
819 fois
Nombre de votes
0
Note moyenne
0/10
Noter Windows FAT Data Restoration Software !
Temps de téléchargement
Modem 28.8 kbps
0 h 3 min 37 sec.
Modem 33.6 kbps
0 h 3 min 6 sec.
Modem 56 kbps
0 h 1 min 51 sec.
Modem Cable / Adsl
0 h 0 min 48 sec.
Abonnez-vous à la News Letter et recevez les nouveautés tous les mois par email !
connectés